Explore Westward Whiskey's single malt offerings with Erin Hayes, Director of Sales and Trade Advocacy.
Westward Whiskey is American whiskey elevated & single malt re-imagined. We never set out to replicate styles of whiskies that have been made and enjoyed for generations in Kentucky, Scotland and beyond. We wanted to speak to where we are from and utilize the incredible resources of the Pacific Northwest (our locally harvested barley, amazing water source, climate and heritage of craft brewing, to name a few) to create something innovative and unique but that could speak to any whiskey drinker.
Erin Hayes will guide participants through three expressions of Westward Whiskey: American Single Malt, Stout Cask Finish and Pinot Noir Cask Finish.
The tasting kit will include:
– a two-ounce sample of each whiskey
– a Glencarin tasting glass
– a vial of malted barley
– a Woodblcok malted barley chocolate bar
– an enamel lapel pin
– a box of Westward matches
Please note that tasting kits can only be shipped to the following states: AZ, AL, CA, CT, CO, DC, DE, FL, IA, ID, IL, IN, LA, MD, MS, NH, NJ, NM, NV, NY, OK, OR, PA, RI, TN, TX, VA, WA, WI. Note that Kentucky is not one of the states where the tasting kit can be shipped.
Please don't register for this event if you don't live in one of these states.
Registration deadline is September 6. No refunds will be provided after kits are shipped.
Must be 21 to . Please sip responsibly.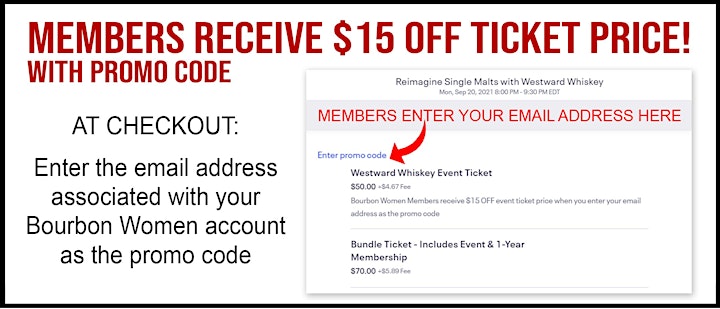 TICKET OPTIONS
$50 EVENT TICKET – Bourbon Women Member price $35 when you enter your e-mail address as the promo code.
$75 BUNDLE TICKET – Includes 1 event ticket plus a 1-year to Bourbon Women.