Offering cocktails to guests in your home may be second nature by now, but what if you want to enjoy your own party? Punches are a great way to ensure your guests get a perfect cocktail every time while at the same time you aren't making individual cocktails all day long. As holiday parties approach, take a look at some of these whiskey punch recipes and lighten your holiday load. Cheers!
Memphis Toddy Cider
Make it by the glass or by the gallon, this Memphis Toddy Cider cocktail is a holiday crowd-pleaser that we love to have waiting for us on the stovetop with a ladle nearby all afternoon.
For one:
4 ounces apple cider
1 teaspoon lemon juice
2 teaspoons honey
1 cinnamon stick
2 ounces Memphis Toddy from Old Dominick
Combine the apple cider, lemon juice, honey, and cinnamon stick in a small saucepan. Then bring to a boil over medium-low heat, then reduce heat and simmer for about five minutes. Finally, remove from heat, stir in the Memphis Toddy, and serve immediately.
Make it for a crowd:
1/2 gallon of apple cider
1/4 cup lemon juice
2/3 cup honey
4 cinnamon sticks
1 750mL bottle of Memphis Toddy
Makes 16 glasses. Keep simmering on the stove with a ladle and mugs nearby, or pour all into a slow cooker, and let cook on high for two hours before serving.
Redemption Tobogganers Whiskey Punch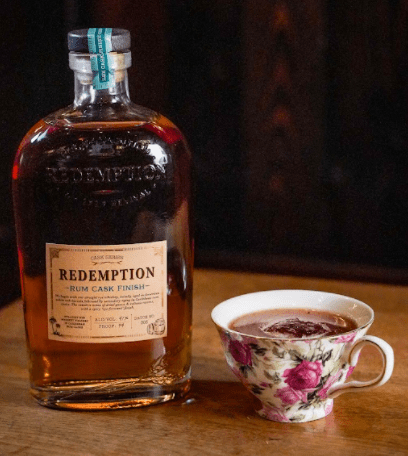 8 parts Redemption Whiskey Rum Cask Finish
4 dashes Mole Bitters
8 dashes Angostura Bitters
3 parts Lime Juice
3 parts Orange Juice
3 parts Grenadine
1 part Creme de Cacao
2 parts Jamaican Rum Mix
Stir all ingredients in a punch bowl with ice. Then garnish with nutmeg. For an added Prohibition-inspired touch, serve in a teacup!
SanTan Spirits Haboob Punch – An Arizona "Hurricane"
1.5oz Sacred Stave Arizona Bourbon
.75oz Grenadine
.75oz Orgeat
1oz Orange Juice
1oz Pineapple Juice
.75oz Lime Juice
Multiply all ingredients by the number of guests. Then pour into a punch bowl with a large block of ice. Finally, add ice to serving glass and serve.
The Rutledge Rebellion
As a bonus to this recipe, it is named The Rutledge Rebellion. My Buzzard's Roost fellow co-founder, Jason Brauner, and I both hold the recipe's namesake, Jim Rutledge, noted Master Distiller as a friend and mentor. He has taught us much about bourbon and our industry. So, let's salute Jim as we taste this delicious bourbon punch. Oh! But it is best with Buzzard's Roost Barrel Strength Bourbon.
THE RUTLEDGE REBELLION (single-serve)
1 ½ ounces Buzzard's Roost Barrel Strength Bourbon
½ ounce ginger liqueur
1 ounce fresh orange juice
1 ounce pomegranate juice
1 ounce apple juice
2 ounces dry champagne or sparkling wine
1 dash orange bitters
First, combine ingredients in a large glass and stir. Then fill with ice. Next, garnish with an orange slice. This recipe can easily be multiplied and created in a pitcher to pour into ice-filled glasses as guests arrive.
THE RUTLEDGE REBELLION (whiskey punch serve)
25 ounces Buzzard's Roost Barrel Strength Bourbon
8 ounce ginger liqueur
16 ounce fresh orange juice
16 ounce pomegranate juice
16 ounce apple juice
32 ounces prosecco
2- 3 syringe orange bitters
First, combine ingredients in a pitcher or punch bowl and stir. Then fill with ice. Finally, garnish with orange slices.