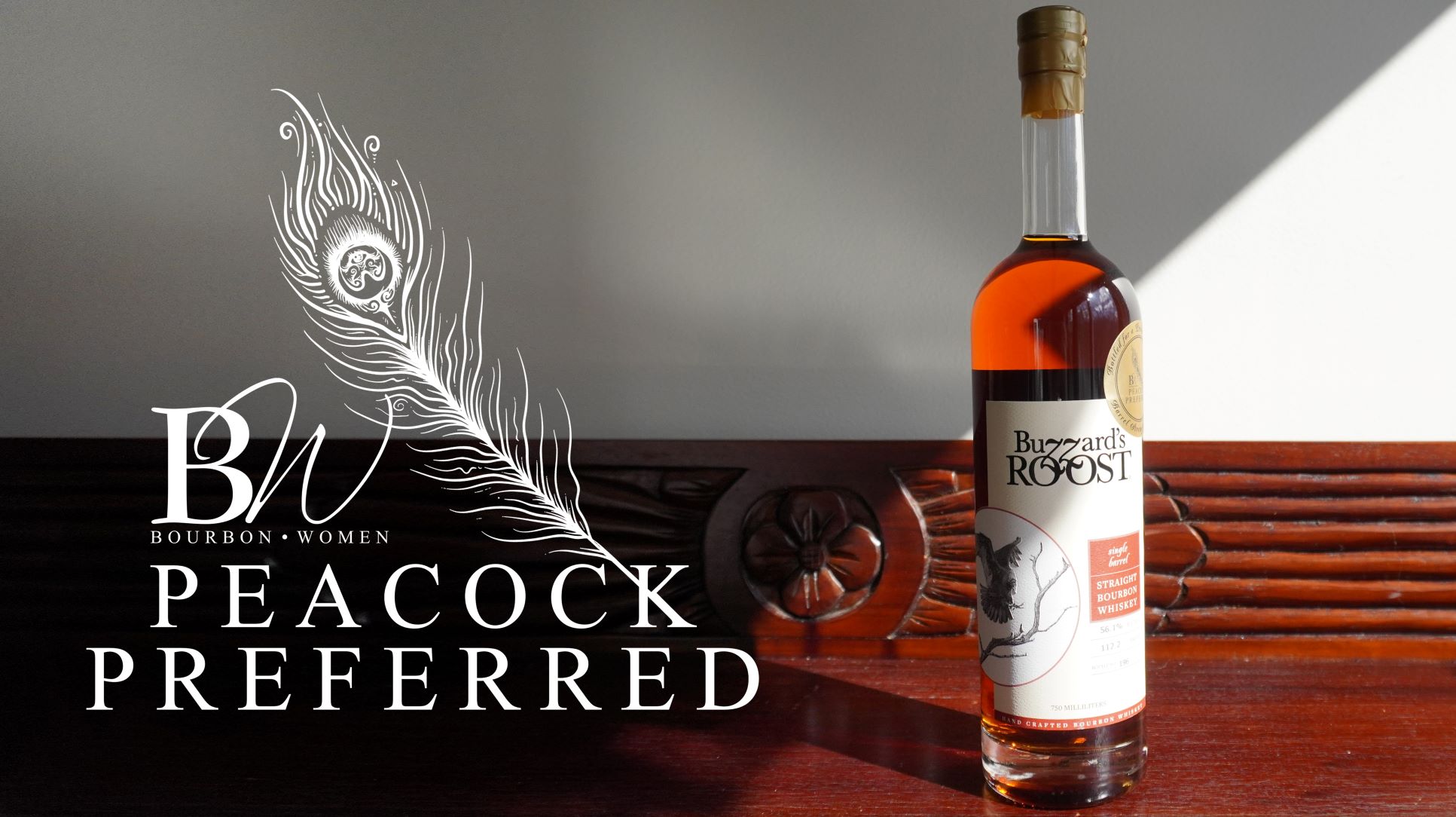 PEACOCK PREFERRED SEASON 2 – BUZZARD'S ROOST SINGLE BARREL BOTTLE
Announcing our 1st selection of the 2023 Peacock Preferred Bottle Club from Buzzard's Roost – always a favorite among Bourbon Women. We also have a new distributor, Big Thirst, which can ship to more states than was possible previously.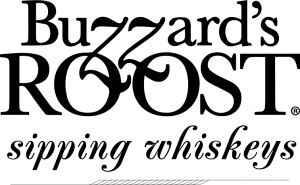 Now Available for Purchase
Limited Quantity – While Supplies Last
Buzzard's Roost sources select barrels of whiskey and transfers them to custom charred or toasted barrels for extra aging. This process extracts and amplifies desired flavors depending on what process is used for a particular proprietary barrel. Bourbon Women selected two delicious single barrels of bourbon for Peacock Preferred members. Both are barrel-strength and non-chill filtered. A few drops of water allow flavors in both to blossom.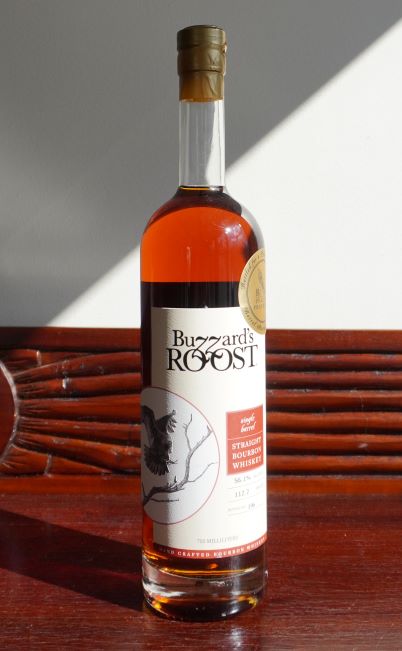 750 mL
BOTTLE ONE: 112.2 proof
The mash bill for this bourbon is 59% corn, 36% rye, and 5% malted barley. It was aged for 5 years in its original barrel and spent an additional 3 months in a Char #1 barrel. (By law, whiskey that has undergone secondary aging cannot have an age statement on the label. This information is from Buzzard's Roost.) On the nose and palate, it exhibited complex aromas and flavors of toffee, toasted vanilla, toasted coconut, dried figs, citrus peel, new leather, cinnamon, butter pecan ice cream, and warm oak. There are some dried cherries and more toasty notes during the long, complex finish.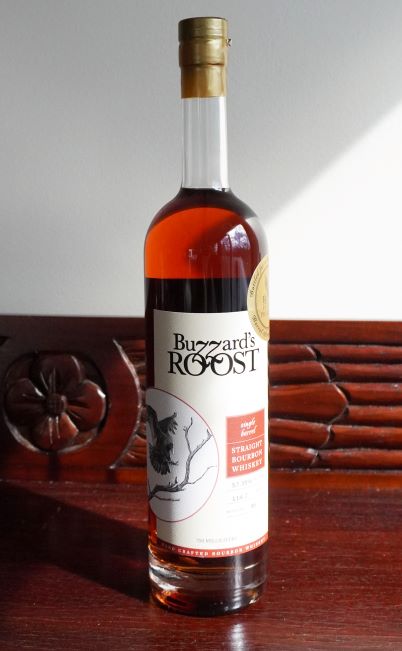 750 mL
BOTTLE TWO: 114.7 proof
The mash bill here is 74% corn, 21% rye, and 5% malted barley. It was 6 years and 2 months old before going into the Char#1 barrel for 3 additional months. (By the way, the staves used in Buzzard's Roost's barrels are air dried for 18 months, rather than the industry usual 6.) A very big caramel nose edges into toffee and pralines, and an herbal whiff of drying autumn leaves. The toffee and pralines carry into the palate and are joined by dark raisins, butter pecan, a light dusting of cloves, and some cinnamon, which takes over on the long finish and has the last say at the very end.
Single Bottle Peacock Preferred
Please select your one bottle here:
Double Bottle Peacock Preferred
Please select your two bottles here: