Watch This Space For Bourbon Women Events
Though Ashley Frey did not grow up in a farming lifestyle, she married into a farming family and now the farm is where she feels most at home. In 2006 she co-founded a distillery on her family's farm property, making her an early re-adopter of the historic farmer-distiller lifestyle. Learn more about Frey's role at the Frey Ranch Distillery below.
BW: Frey Ranch is a farmer-distiller operation. When people ask you what that means or how it's different from a typical distillery, what do you tell them?
AF: Growing 100% of our whiskey grains means we have to start thinking about the end-product years in advance. We like to say that "flavor starts in the field," and truly believe that the quality of the grains we grow directly impacts the flavor of our whiskey. On a lighter note, I have to imagine that our operation–which includes both a working farm and distillery–would be like visiting the moon for someone from a traditional distillery!
BW: What kinds of grains are you growing on the Frey Ranch? Anything out of the ordinary? 
AF: The grains we use in our bourbon mash bill are soft white winter wheat, winter cereal rye, 2-row barley (malted on-site), and non-GMO corn. We tested dozens of grain varieties before landing on this mash bill and we're continually conducting field trials to stay ahead of the game.
BW: What does a typical day look like for you during harvest? During distilling?
AF: First of all, there's no such thing as a typical day on the farm! Harvest means long days, inclement weather, and the farm almost becomes a small town, bustling with all the extra hands. We distill seven days a week, 363 days a year, from 5 a.m. to 10 p.m. with the majority of this time spent on our bourbon. January is typically when we distill the "fun" stuff, focusing on new innovations and whiskeys with unique mash bills.
BW: What advice do you have for women who want to start a career in the whiskey business?
AF: Start by educating yourself on the category – there are so many opportunities in the industry and many amazing, talented women who have paved the way for us all. Don't be intimated to get out there and seize the day!
BW: What does your perfect whiskey weekend in Nevada look like?
AF: The perfect whiskey weekend for me is hosting new people at our tasting room on a Saturday afternoon, introducing them to our whiskeys, and then getting to sip on a glass or two with my husband (and Frey Ranch Co-founder), Colby, while we watch the sun go down at the ranch.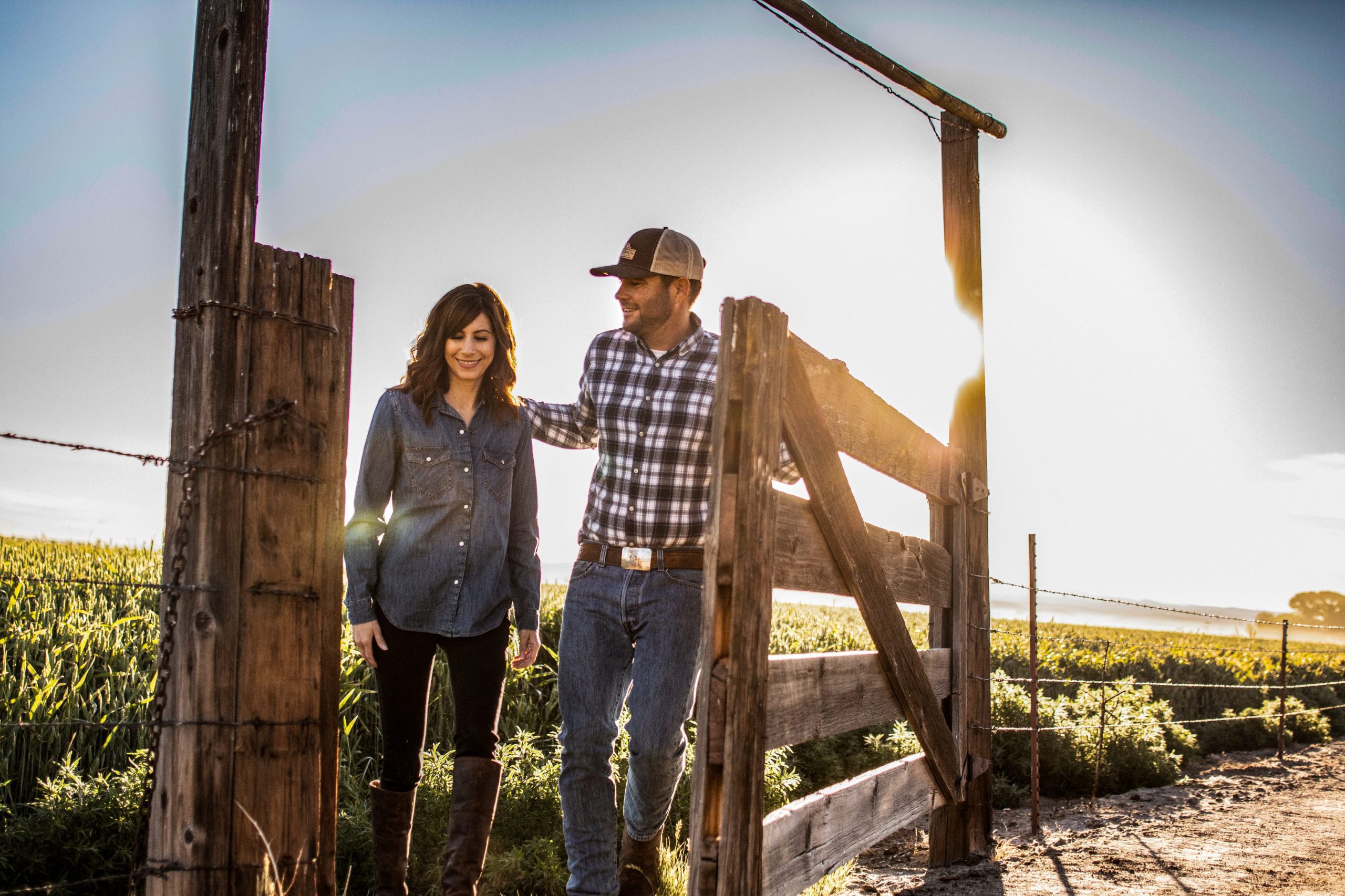 Photos Courtesy of Frey Ranch Distillery