Watch This Space For Upcoming Bourbon Women Events
Tracie Franklin was the first person selected as an Apprentice for the Nearest and Jack Advancement Initiative, which aims to increase diversity in the American Whiskey industry through mentorship and training programs. She is currently going through training, which is supported by a number of distilleries and their parent companies, including Uncle Nearest and Jack Daniels, which co-Founded the initiative, as well as a growing list of supporters which include George Dickel, Catoctin Creek, Sagamore Spirits, Bardstown Bourbon, and Westland Distillery. We recently caught up with Franklin to get her thoughts on her whiskey journey.
BW: You started your career at Glenfiddich. What are some of the main differences you noticed between the Scotch world and the American Whiskey world? 
TF: I spent almost 4 years with Glenfiddich, and it was wonderful, but I actually started my career years prior to that ambassador role. I started out working with Strategic Group representing Glenmorangie and Ardbeg in NYC, then Angel's Envy, House of Agricole, and then made my way to Glenfiddich. Even before actually working for brands, I was already a whiskey advocate and hosted tasting experiences to help empower new whiskey drinkers. I mention this because I fell in love with the diversity in the whiskey world and it's what keeps me inspired to this day. When I talk about the world of whiskey I tend to highlight specific areas that I think are important to the specific industries but even within categories there is always room for experimentation. The major difference I find between Scotch and American Whiskey is the luxury positioning of Scotch. American Whiskey is perceived as more approachable in flavor and culturally. That is also follows through with the lower price point for most American Whiskey. Premiumization in the American Whiskey category is more recent in comparison to Scotch. In comparison, the single malt Scotch category was launched as a premium product back in the '60s. The industry as a whole has built on that history for the last 60 years and is now perceived as more luxurious, and unfortunately, more intimidating than American Whiskey. Of course, this is changing for both categories as they understand the appeal for premium products along with engaging and informative marketing.
BW: At what point did you decide that you wanted to become a distiller? 
TF: It's funny, I'm still in disbelief that I am on the path to becoming a distiller. When I was working in New York and attending every whiskey class, seminar, and trip I could, I couldn't stop obsessing over the chemistry. When I moved to Florida, I had an opportunity to work with a micro-distillery for a short time and it was fascinating, frustrating, and exciting. I began to ask complex questions to anyone who would give me time and Dave Pickerell became the person who always had the answer. I spent time learning to distill with him while he was consulting for a variety of projects. His encouragement, knowledge, and advice inspired me to believe that I could become a distiller. Unfortunately, that goal wasn't in sync with the opportunities being presented until now.
In July, The Nearest and Jack Advancement Initiative was announced to create more diversity in the whiskey industry. Soon after the announcement, I was approached to submit for the Leadership Acceleration Program. In the program, I am being supported and encouraged by teams from both Uncle Nearest and Jack Daniels. On top of that, so many people and brands in the industry have stepped forward to assist with the program and my journey. A shout out to George Dickel, Catoctin Creek, Sagamore Spirit, Bardstown Bourbon Co., and Westland Distillery to name just a few.
BW: You were selected as the first apprentice for the Nearest and Jack Advancement Initiative. Since you began your training, what is the most interesting thing you have learned? 
TF: I've learned that I really do love the chemistry and biology in an unnatural way. : ) Though my last chemistry class was AP Chemistry in high school, I have been working diligently to better understand the unbelievably complex process of making whiskey and I LOVE IT! I also understand that all of this "book learning" is nothing if you don't get your hands dirty.
The most Surprising? The most surprising thing I've learned is that I'm a morning person when I'm getting up to make whiskey. I'll jump out of bed with joy in my heart at 3am if I know it's to go start up a still.
BW:  What advice do you have for women who want to pursue a career in distilled spirits? 
TF: Don't limit yourself to jobs you know you're ready for. Often, we are ruthless judges of ourselves and our abilities and this may keep us from challenging ourselves in new roles. We want to know that we will excel in something before we begin and that can greatly limit the progress you can make in your career and in life. The year I decided to pursue opportunities that were outside of my comfort zone was when my career shifted dramatically. Take risks and be kind to yourself.
BW: What does your perfect whiskey weekend in Washington DC look like?
TF: I feel very lucky to live in Washington DC where I can enjoy locally distilled spirits, rare vintage spirits, and outrageously creative cocktails in the same evening. Even with Covid regulations limiting indoor dining I can have unique and delicious cocktail kits delivered from Service Bar, Columbia Room, and Seven Reasons. I would stop by Jack Rose DC where you can dine on their open-air rooftop while tasting through their rare and vintage whiskey collection. I'd grab a brunch pastry from La Bodega, before heading to the Wharf for seafood and drinks by the water. Lastly, to create my weekday happy hour Old Fashioned, I would stock my home bar with local whiskey from Republic Restoratives, Tenth Ward Distilling, or One Eight Distilling.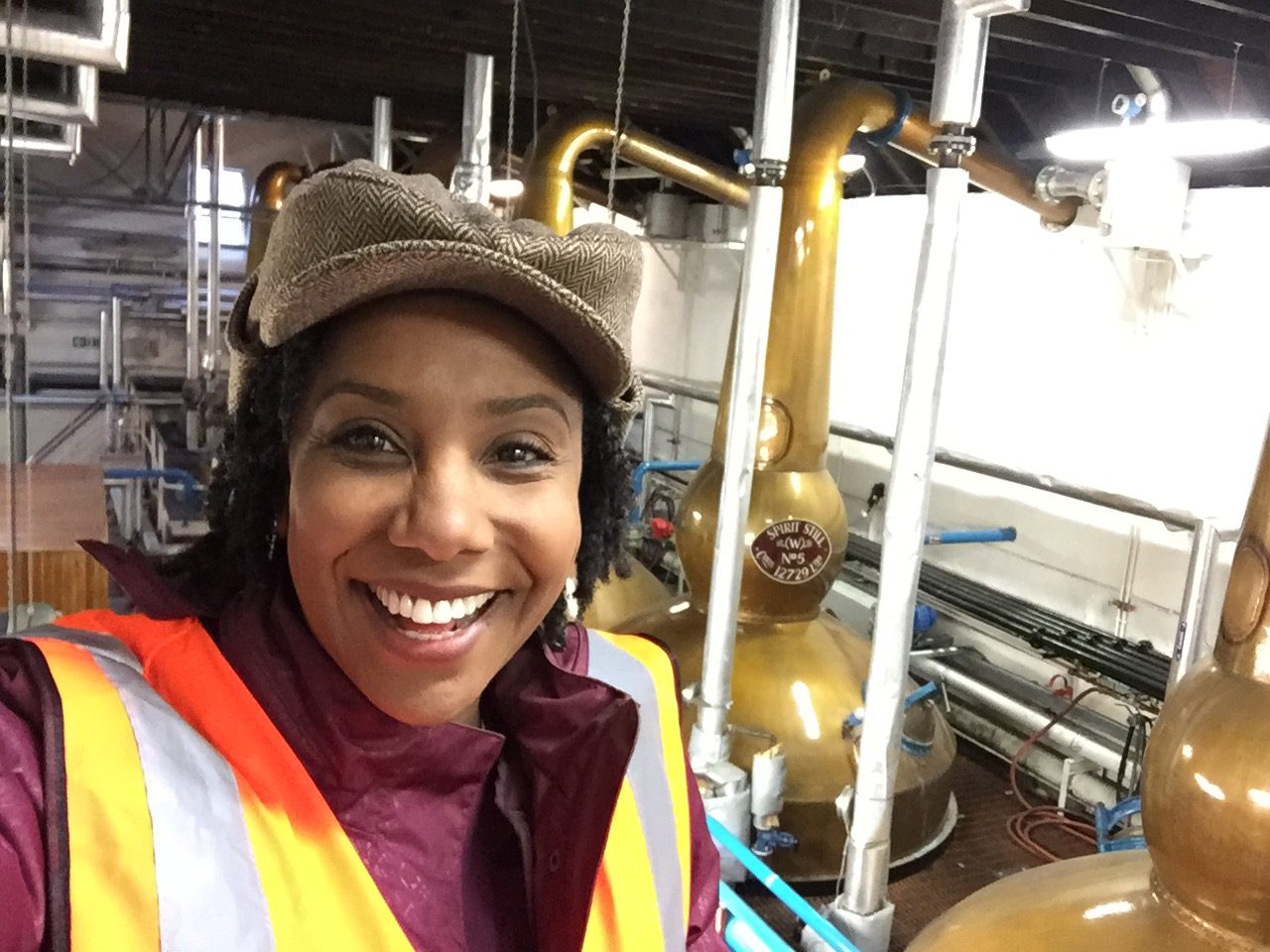 Photos Courtesy of Tracie Franklin