This post sponsored by Kelley Construction
Find Future Bourbon Women Events Here
A background in brewing is common among distillers, and Bently Heritage Distilling Assitant DIstiller Chelsea Hendricks has followed that path. Quality control is crucial along all steps of the brewing and distilling industries, and understanding those processes on the beer side can really help in the transition to the distilling side.
BW: How does your brewing background help you in the distillery?
CH: Functionally brewing is the first step to distilling. My time in Brewery QA led me to really understand the process of mashing and fermentation. It's so much fun to cultivate the same bacteria and yeast for an awesome distilling mash that would have spoiled a beer and been a bummer back in the day.
Personally, I was incredibly frustrated by the casual misogyny and sexism in the beer world. Although it has been steadily improving, it is so ingrained culturally in that industry it can really break you down or make you stronger. For me, it was a bit of both. I was prepared to fight the same fight coming into distilling but have been so surprised and grateful to realize that the distilling industry seems to be handling diversity and inclusion with a lot more candor. Obviously, no industry is perfect because the world isn't, but the climb to be included isn't nearly as steep.
BW: What does a typical day in the distillery look like for you?
CH: I wish I knew! Because we are a start-up I could be commissioning a piece of equipment, running any one of our 5 stills, or just sending 100 emails. That is all part of the fun. I may be making bourbon, mashing single malt, polishing vodka, or sourcing gin botanicals. Honestly, it's the variety that keeps me interested every day.
BW:  Have you ever yarn-bombed anything on the distillery grounds? How did you get into the hobby of yarn-bombing?
CH: I would never subject people I actually like to a yarn bomb! I will occasionally gift baby blankets, cat toys, and subversive cross stitch though. I started yarn bombing when I was learning how to knit and crochet. Make a terrible scarf? Now it's a cool fire hydrant scarf! I am so inspired by makers and want to pass that on. So generally, if I have a practice project I leave it in public to be enjoyed. Kids especially love a good rock painted like a pizza or a tree with a scarf on it. And before anyone gets on my case for littering, I always go back and check on my "installations". I will take them down if they are not holding up to the elements.
BW: What advice do you have for women who want to begin a career as a distiller? 
CH: My bestie inspired me to get into the production side of brewing and thus distilling. This was our exact conversation:
Bestie: "I'm going to be a brewer."
Me: "I'm such a dingus. I literally never thought of a woman doing that."
Bestie: "I think it will be cool!"
Me: "Would you be mad if I did that too?"
Bestie: "Why? Go for it!"
So in the wise words of my bestie, "Go for it". Honestly, though, this is an industry that draws makers. People who find satisfaction in creating something for other people to enjoy. If you are that person you may have found your calling.
BW: Tell me about your perfect Reno/Lake Tahoe whiskey weekend?
CH: When I go to Tahoe I go to play. My Perfect Whiskey Tahoe weekend depends on the time of year but always involves 3 things.
1. Sunshine
2. Outside
3. A metal flask and a small hydroflask. Never take glass into mother nature!
Summer, I take my kayak out on the lake and pour myself a bourbon over my Death Star ice cube in my hydroflask. Sip and float! Winter, I snowshoe the Tahoe rim and find a nice viewpoint to sip as well. Although I generally omit the ice! And all year-round Nevada has lots of lovely hot springs to camp near. The flask and hydroflask combo is perfect for a hippie soak and star gazing.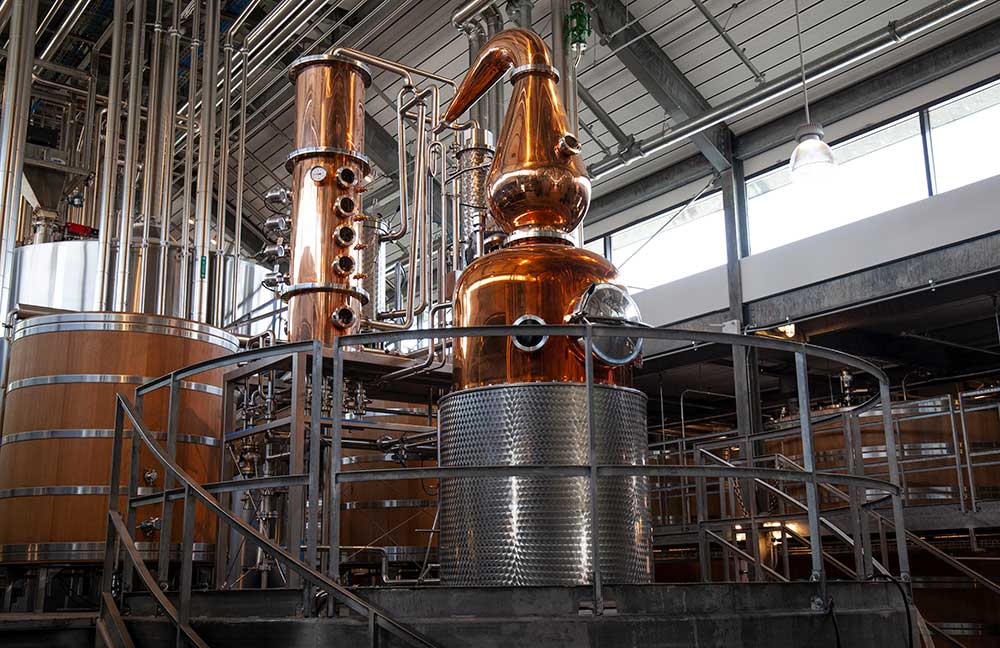 Photos Courtesy of Bently Heritage Distilling