Country Smooth Spirits Founder Lori Carcich came to appreciate whiskey through her appreciation of wine. Now she wants to see more women join the spirits industry.
BW: What in your professional or personal background do you feel led you to become a spirits industry entrepreneur?
LC: Professionally – I founded Country Smooth Spirits in 2015, with zero spirits industry experience.  However, I listened to my father, a successful CFO, who ingrained in me the importance of intimately understanding businesses and numbers, beginning with the market potential of a product, and how they relate to successfully operating a business. I rooted my education in business, namely accounting, and finance. In 2002, I earned a Bachelor's Degree in Business Administration, with an emphasis in Accounting.  I began my post-collegiate professional career at a large regional audit and tax CPA firm, where I specialized in audit and assurance services.
Subsequent to having my first of three children, I began performing outsourced CFO and business development services to a wide variety of clients. I developed businesses for companies and individuals from idea to launch and realized it was time to build my own.
Personally – I was born and raised on the love of our country, which socially included celebrating with family and friends through music, sports, and sharing various spirits, wine, and beer. I was not a whiskey drinker, but I set out to become one with creating Country Smooth.
BW: I've often heard people say they got into whiskey because they loved wine. What was the journey like for you?
LC: I always enjoyed an oaky glass of wine, however, I wanted to be able to truly enjoy whiskey neat (from the initial nose to the aroma leftover in the empty glass), at an affordable price point. The result – I set out to create a whiskey smooth enough for the non-traditional whiskey drinkers, yet still strong enough to be enjoyed by the traditional whiskey drinkers. Based on my love for our country, it was imperative that the entire package be 100% made in the USA.
BW: How do you like to drink your whiskey?
LC: I love drinking Country Smooth neat, which was my goal in creating and formulating. Based on what I am doing, the weather, and what I am eating, I also enjoy drinking Country Smooth over a large cube of ice, and in cocktails. My favorite Country Smooth cocktail is the Country Mule. I loved it so much, as did many, that we created our first high proof (72 proof) ready-to-drink Country Smooth Bourbon Whiskey Country Mule, which launched in May 2021.
BW: What advice do you have for women who want to start a whiskey brand?
LC: I am excited to see the many women entering the world of whiskey, from a consumer and entrepreneur perspective. Additionally, it is fantastic to witness the women who have been operating in the world of whiskey for some time receive more and more major acknowledgment and accolades for their roles in the industry.
I would highly recommend that women who want to start a whiskey brand complete their research and draft a well-designed and thorough plan. This plan should include identifying major point(s) of brand and product differentiation and involve an industry expert. Be prepared to work hard for a prolonged period of time, and don't give up! The spirits industry can be very tough, competitive, and multi-faceted, yet is an incredible world with countless wonderful people and experiences.
Last, but not least, I would recommend joining wonderful organizations such as the Bourbon Women Association and Women of the Vine and Spirits. There are endless opportunities within these organizations to learn, network, give back and have fun!  Over the years I have developed great friendships with women in the industry, which has allowed us to share and learn from each other's challenges and successes within our businesses.
BW: Tell me about your perfect whiskey weekend in Southern California.
LC: My perfect whiskey weekend in Southern California would be in late spring throughout summer. It would start with a nine to twelve-mile hike, either in the local trails of Newport Coast or Orange Hills. However, my favorite hikes are in the highest peaks of Southern California such as Mt. San Jacinto, which summits 10,800ft. Once the hike is complete, we would celebrate by drinking Country Smooth neat! I have taken Country Smooth with me on just about every hike since starting the brand in 2015.
Once returned home to my family, I would most enjoy having family and close friends over to swim and enjoy an evening of a variety of food paired with Country Smooth drinks. We would conclude the weekend with an assortment of Country Smooth desserts that I love to bake!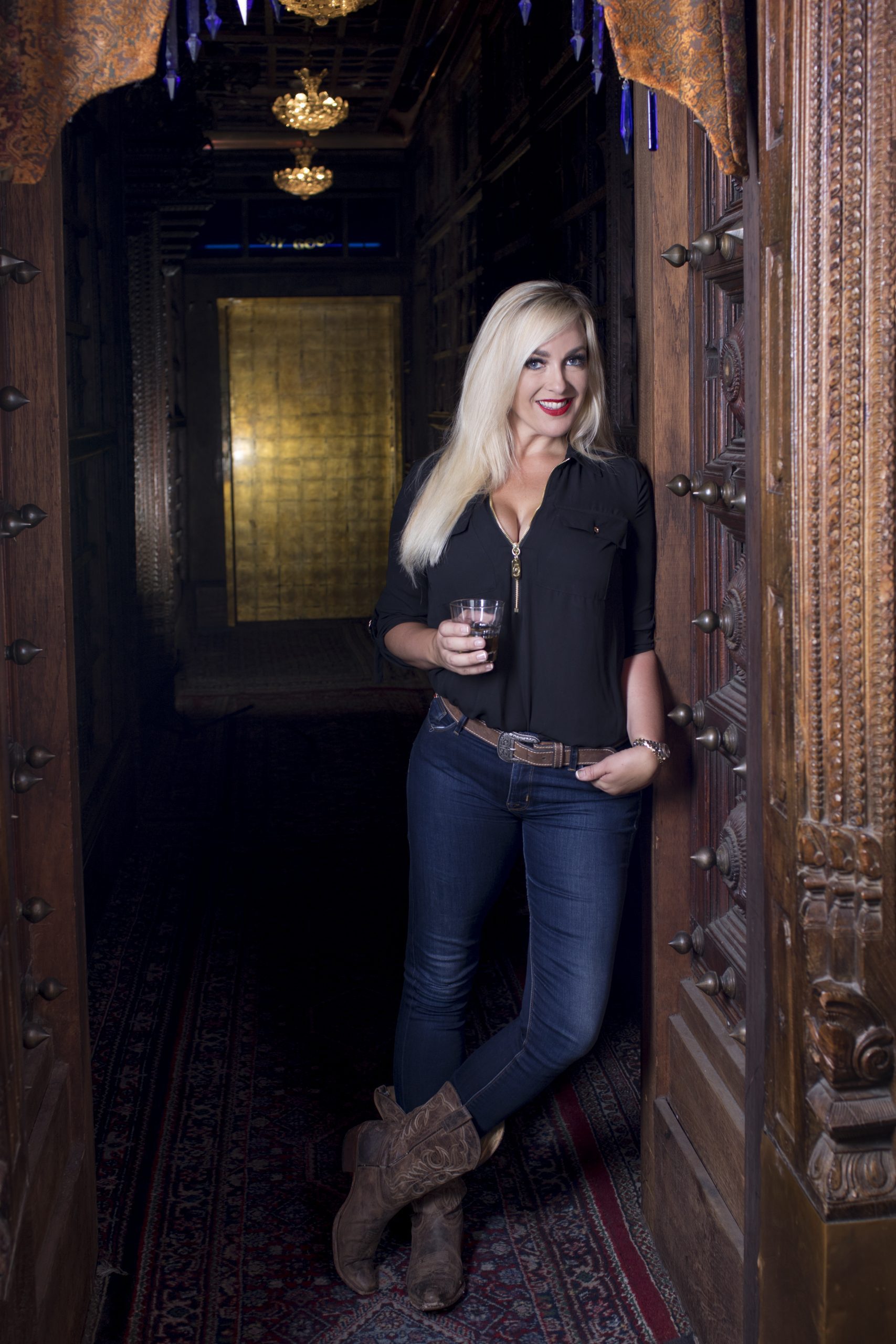 Photos Courtesy of Country Smooth Spirits