Melissa Heim was distilling at Rogue Spirits back in 2008. Her whiskey journey didn't stop there, and today she is co-Founder and Master Blender of Big Nose Kate Western Whiskey.
BW: I love what you said on your LinkedIn profile about believing in potential over credentials. How do you apply that to the distilled spirits industry, where names and credentials tend to trump all?  
MH: Sure, there are the whiskey legends whose familial impact on brown spirits is indisputable. But I can't think of one instance when someone's last name or level/relevancy of education stopped them from pursuing their dreams in whiskey. Take me, for instance, I am an English major dropout whose last name is not Noe and doesn't even rhyme with Rutledge or Russell. The job is one long masterclass. Your willingness to listen, and learn, will determine your level of mastery. If you apply yourself to the process, you will earn the credentials and make a name for yourself. You just have to start somewhere – anywhere.
BW: You've held many distillery positions. How did that prepare you for your current role? 
MH: As a new owner I feel much more equipped to operate a business having worked in different capacities within this business. Each role yielded many lessons, and in every experience, I incurred more insight. What I don't know, I don't assume. I seek. My operating style is holistic – I approach situations through the lens of varying stakeholders as I've worn those shoes before.
BW: What led you to your decision to start your own whiskey brand?  
MH: Serendipity. Antipathy. Survival. Your pick. I was at a crossroads where one path led me out of the spirits world and the other also led me out of the spirits world but then I got an email that stopped me in my tracks. That email was from my now partners at BNB asking for me to join them in this whiskey venture. It felt good to be wanted. And Kate was too cool to slip through history's cracks. She deserves a seat at the bar with the usuals: Johnnie, Jack, Jim, Elijah, Evan, Clyde, Jefferson, Grandpa, Pappy, Uncle…you get it. It's her time and apparently, it was mine.
BW: What advice do you have for women who want to work in the distilled spirits industry?  
MH: Just do it. The spirit industry is in the midst of a transformation. The preceding generations have laid the groundwork and are passing their batons to those willing to take them. If you're willing to do the work, you can be successful.
BW: Tell me about your perfect whiskey weekend in Portland.  
MH: Using my imagination to pretend there isn't a global pandemic, my perfect whiskey weekend in PDX looks like this: Friday night bites and drinks at Loyal Legion. It's buzzing while also being laid back. I'd eat a fried chicken sandwich with a side of boilermakers. You can't lose with good whiskey and good beer.  Saturday I'd spend exploring local distillery tasting rooms. For variety, pit stops would include Westward for American Single Malt, Freeland for Rye, New Deal for small batch Bourbon, and Stone Barn Brandyworks for experimental grains. I'd wrap my evening with a solid old fashioned at Paydirt. On Sunday I'd feel guilty for all the whiskey I'd consumed so a brunch scotch fizz in a dark space would feel appropriate. Bit House Collective has such a drink as well as an extensive bottle menu. There are so many good whiskey bars – you might want to spend more than a weekend.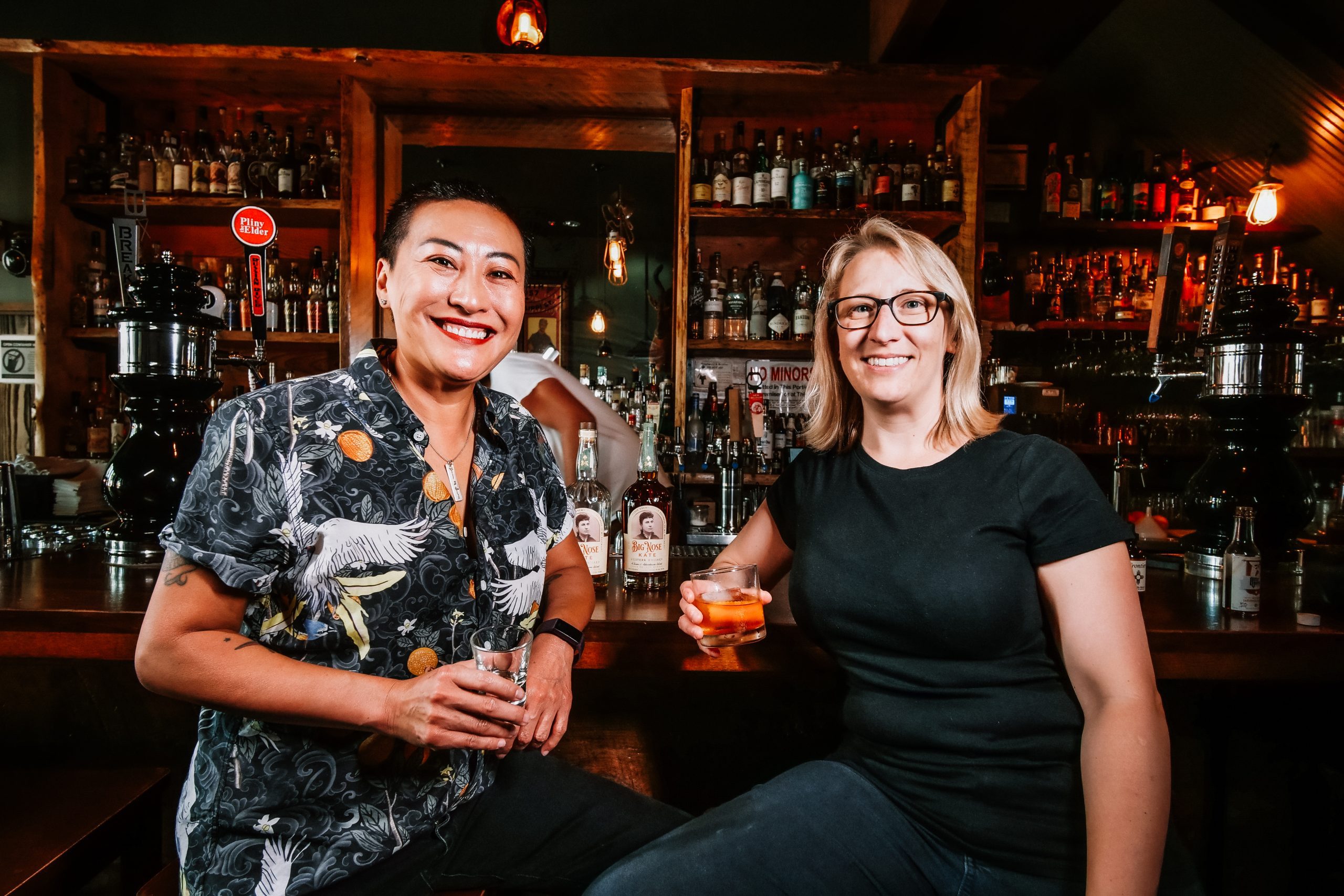 Photos Courtesy of Big Nose Kate