Find our upcoming events here!
And you thought that "Meet the Makers" was only going to be about production. We know as well as anybody that it takes a village, and the brand ambassadors generating interest in a distillery's product have a lot to do with the success of that product. To that end, we recently caught up with Wild Turkey Brand Ambassador Joann Street, who happens to be the granddaughter of The Buddha of Bourbon himself, Jimmy Russell.
BW: When you were growing up, did you have any idea how awesome and adored your grandfather, Jimmy Russell, was?
JS: This is always a fun question to answer because as a young kid growing up with Jimmy – THE Buddha of Bourbon – as my grandfather, I had no clue about his fame and popularity within the bourbon industry. All I knew was that he worked at Wild Turkey and that was a cool tidbit to share with my friends. I grew up in Tennessee but would come to Kentucky in the summers and almost every holiday, we would always drive around the distillery.
Once I got older and especially after I moved to Lexington for college, I started to properly appreciate his legacy and his contributions to keeping the bourbon industry alive. At home, Mimmy (the grandkids' nickname for Jimmy) is quieter, keeps to himself, loves to garden, which is what I have always known. When I started to work at the distillery, the way he carried himself, the knowledge, charm, and charisma he has to offer to every single person who approaches him was very new to me and a realization of how awesome he really is.
BW: When did you realize you wanted to be a part of the family business?
JS: Growing up in Nashville there has always been an NWTF convention at Opryland, which wasn't far from where I was raised and it gave me an opportunity to see my grandparents. Typically on Sundays towards the end of the convention, we would meet up with Mimmy and there was always a Wild Turkey booth that I wanted to work in but was never old enough.
Fast forward to college and the realization of needing a summer job. Katrina Egbert, who's Jimmy's right hand at the distillery, insisted I come to the Visitor Center to work and 2 weeks after I turned 21 I started as a tour guide. A summer job turned into a passion quickly and I have been here ever since. I guess you can say bourbon is in my blood.
BW: What's the most surprising thing about your job as an Ambassador for Wild Turkey?
JS: Probably the juggling aspect of my job and the fact that not a lot of people understand the range of what a Brand Ambassador does. The role requires an investment of consistently high energy because it's important to imbue every conversation you have about the brand with passion and a deep level of knowledge and understanding about how our brands could benefit their business.
For example, we are constantly curating new ideas for events/cocktail creation/education, even something as specific as creating a new design for a Wild Turkey t-shirt that we hand out to bartenders during our Behind the Barrel trip to the distillery. We are not only interfacing with bartenders but consumers and distributors offering continued education and traveling (A LOT in normal times, mainly to my desk and couch these days). There is a lot of responsibility and time management that goes into what you see on the outside and that is in a normal year. With COVID, we took our platform all online from zoom seminars, Instagram lives & virtual events which were exciting to create and inspire others from home, although I can't wait to be able to travel safely again! But, the best part is getting to see the reaction or happiness which evolves from those things that we do.
BW: What advice do you have for women who want to get into the distilled spirits industry?
JS: Don't be intimidated. This mantra seems simple, but know that we always have your back and it's ok to acknowledge what you don't know. With that said, don't be afraid to ask questions, utilize mentors, and always keep learning. Also, know that you are inspiring the next generation so be proud of what we as women have done!
BW: Tell me about your perfect whiskey weekend in Kentucky.
JS: Recently, I took a trip to the mountains and the atmosphere of the cabin, the views, the cold air, and whiskey to warm me up is just what I needed – especially a Kentucky Spirit Single Barrel neat or in a Wild Turkey (B)old Fashioned!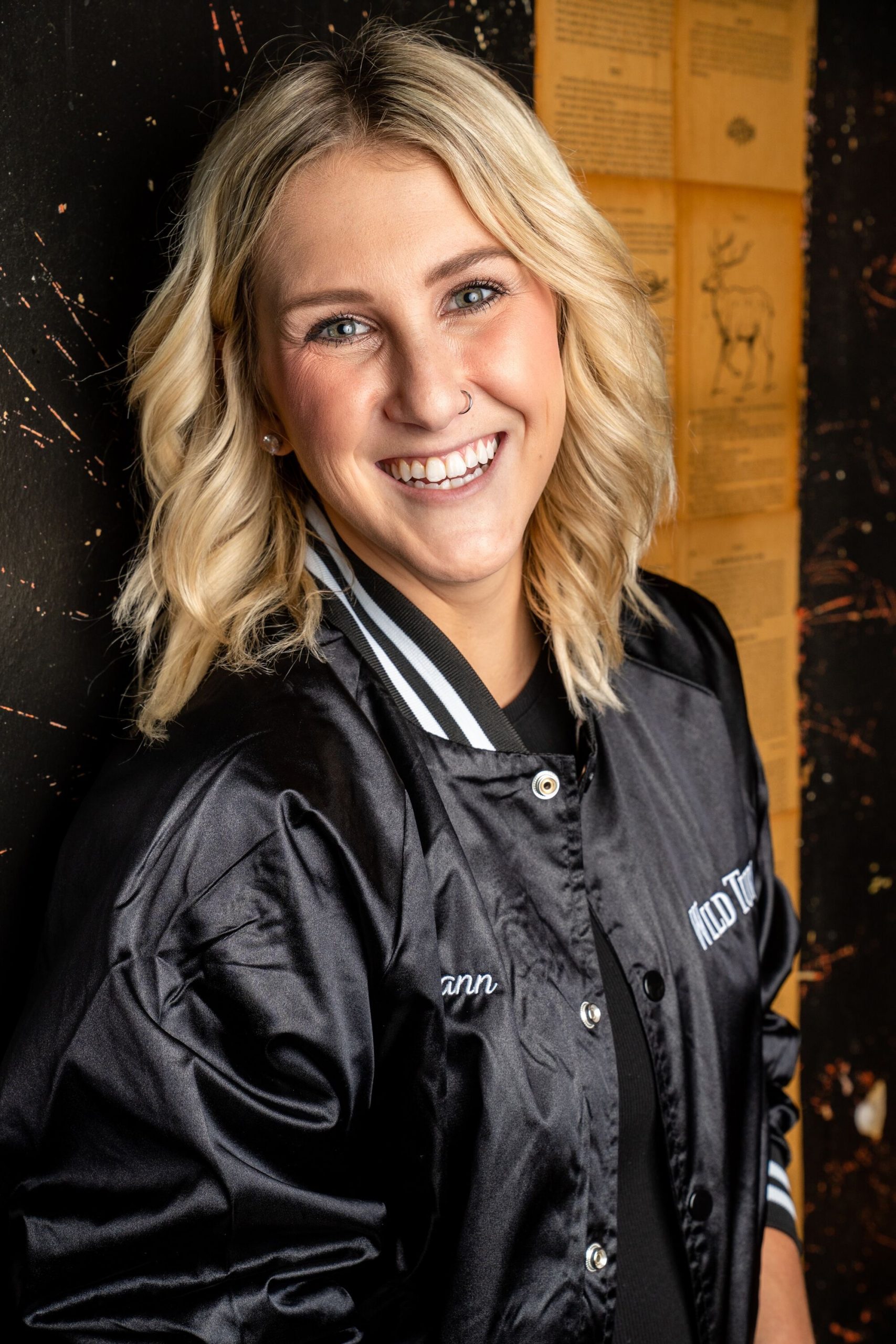 Photos Courtesy of Wild Turkey